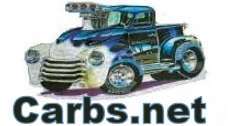 ORDER INFO
Bank
Wire Transfer



Secure Online Orders for Carbs Unlimited


Carbs Unlimited does not store Credit Card information , Our credit card handling and processing is done through Bank Of America systems using there advanced security and Secure servers . Your personal Information will be used for Carbs Unlimited Billing Only It will never be sold or used for any other purpose. Some International Orders over $200 MUST use PayPal or Bank Wire Transfers
Most orders will be processed within 24-48 hours . Normal shipping will take 3-7 days after processing , Upgraded Shipping will be shiped per your order after processing. Orders done after hours will start processing the following morning . Orders done over the weekend will start processing the following Monday Excluding holidays. If any problems should arrive with your order you will be contacted by phone or E-Mail .

Track your Order


Most Orders 2 LBS or less will be shipped USPS Mail [ Tracking ]


To Order call 253-833-4106
Customer Service 253-470-3070
Fax Order to 1-253-409-2495
Questions or Information Call 253-833-4106







Parts and order Lines
Online Ordering anytime
253-833-4106
CARBS UNLIMITED INC
7503 State Route 162 E
Sumner ,Wa 98390

Carburetor Rebuilds, refer to Ship to :
253-833-7573
CARBS UNLIMITED

and Performance


727 22nd st NE
Auburn Wa 98002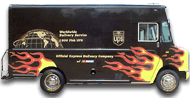 Shipped anyplace UPS or USPS delivers
UPS Pickup
UPS Costs
UPS Tracking




USPS Tracking



E-Mail sales@carbs.net


This Site Designed By
EagleServer WebSite Design