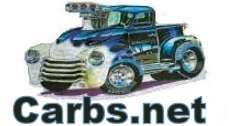 Brand
Type
CU
Price
Core
Disc
Database Results Error
'G:\PleskVhosts\carburetion.com\httpdocs\fpdb\alltomco.mdb' is not a valid path. Make sure that the path name is spelled correctly and that you are connected to the server on which the file resides.
One or more form fields were empty. You should provide default values for all form fields that are used in the query.
If your number does not show up we can rebuild your carburetor
( Core charge is refunded when old carburetor is returned )
If you are looking for a numbers matching carb only there is an additional charge,
Please Call for Price
All Carbs Unlimited carburetors have 6 mo. Warranty
Order Online or call 1-800-994-CARB (2272)